Why is it still so easy to drink alcohol?
I wish it was more of a chore but it's just as easy as it ever was.
Why can't I drink water like I can drink Wine?
And Beer.
And Prosecco.
And anything else wet.
As healthy as I can be all day, week, month.. the minute someone asks me if I want a drink. Bitch be like…
I'm hungover in work today and its days like this that make me feel like this operation never existed.
I'm binge eating.
I've eaten every single piece of food for the day that I brought to work with me.
In fairness, thanks to my unprepared hungover brain I didn't actually bring any legit pre prepped goodness with me. I fear my little food haul is somewhat lacklustre
I asses my food pile to see what damage I've just done to myself and I'm alarmed to see that even in this fragile state things are somewhat very positive.
Has my brain finally engaged and processed that to binge on hangover food it doesn't always mean that the chosen binge food has to be total fat head horse shit?
Here's the damage.
100g of Bernard Mathews Turkey Meat – 119 Calories & 20.7g of Protein
25g of Skinny Popcorn – 114 Calories & 8.6g Protein 
Half, so (30g) of CarbKilla Protein bar –  107 Calories & 12g Protein 
I mean come on, things could be so much fucking worse. I even chose to walk 30 minutes around Notting Hill for the fucking pleasure of it before getting into work 1.5 hours EARLY.
Of course it helps that I can now leave work early but it's also because i'm pretty sure i'm bloody Spartacus.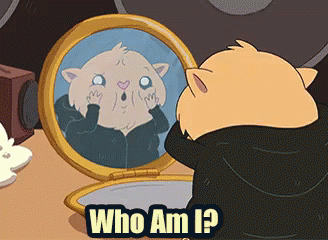 I now feel pretty pleased with myself. I bought these items without a second thought, the internal turmoil of SAUSAGE BUTTY WITH LURPACK ON ACE BREAD WITH LOADS OF BROWN SAUCE vs Fruit.
Okay fine so I didn't buy any fucking fruit BUT I didn't buy the Sausage Butty either did I? NO. Lilli 1 – Life 0
I purchased Low Cal, High Protein snacks that was through my very own pudgey little fat brain's choice. YAS.
On a low note I now have no food left as I gave the other half of my Protein Bar to Ginger Joe in the office and now I feel so sad like only Chunk from the Goonies could possibly understand.
Oh Chunk.