HERE YEEEE HERE YEEEE! The Gallbladder has fought it's last round, sang it's last song and … I can't think or any other irrelevant analogies to misuse so i'll wind it in by just confirming that the gall bladder and all of it's toxic stones have now been evicted.
5 days ago the wonders that be at Homerton University Hospital stabbed me up 4 more times and whipped the little fucker right out. My torso looks not too dissimilar to a game of Kerplunk now its home to 11 incisions but hey, it was necessary.
I was greeted at hospital by a team of nurses that each weirdly resembled a member of The N.W.A and I couldn't have felt more secure and looked after. Fuckin' ace bitches every one of them. ❤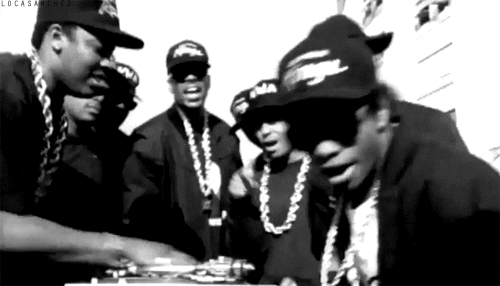 They even 'raised the roof' when I finally managed to part with a piss after 2673838 million attempts post surgery, a sure clear sign I was fit and well enough to go home.
As elated as I am knowing that cretin gall bladder will never cause me strife again I can't help but feel so very sad I'm under strict instruction to stay out of the gym for 6 whole weeks. No lifting, no intense exercise and NO core stability class. The last one I am not so sad about.
I was also told AFTER surgery that I will now be susceptible to hernias (that's fine, I can avoid this if I follow the post op advice) BUT.. what I cannot avoid is a life long battle with intense bouts of ultimate diarrhoea. HAHAHAHAHAHAHAH Eh? Y THO?
As a predominantly constipated individual i'm looking on the bright side and figuring that this may even out the solid shit with the sloppy shit and settle on a an equilibrium of just standard normal shit.
Feel free to piss on my chips and tell me this is bull shit but it's a theory i'm running with until proven otherwise. Otherwise being yesterday when I experienced my first 'bout' … that was the first time though, i'm not taking that as a given for future reference.
Let me just bury my big head right back in the sand on this matter.
But again, FUCK ALL THAT. The pain is over, the attacks are no more and even though i'm only 5 days post op I feel an overwhelming relief that this 8 month 'agony phase' is now over and done with. 6 weeks recoup is a small price to pay. A life time of turbo shits is a small price to pay.  A stab wound straight through my mother fuckin belly button is a small price to pay.
BTW, this 1 incision makes me feel queasy. All the others are sweet, legit, perfect… all stab wounds but NOT THROUGH MY BELLY BUTTON.
The belly button is the gate way to your soul, if this unravels then as far as I've been told SINCE BIRTH your entire body and all of its contents will just fall out of your skin.
I've always had an 'inny' belly button which means I've always liked to put things inside it as a little secret space no one could ever find but me. I held coins in it as a child, crayons and even chocolate at one point. Very messy, I don't recommend it.
So it unsettled me that this sacred haven that has stopped me falling apart for 33 years has now been penetrated by my sisters in The N.W.A, sorry NHS.
I forgive them of course, but always give a sister a heads up when you're gonna go messing with her coin holder. It's just manners bro.