In exactly 3 weeks I will officially be 1 year Post Op!
One WHOLE year since I had my dick cut off… JOKE… or is it??
My weight loss has now plateaued and I stand here happy at what seems to be a constant 11st 5lbs.
I can totally live with this. I'm more than happy with this. I should be fuckin elated with this considering I''ve lost 10st 11.5lbs in under one year whilst luckily avoiding looking like a bubbling cheese melt.
But what is dis little parasite of anxiety mulling away in the back of my brain box.
The constant 'new fear' that plagues my thoughts on the regzzz bro
The WHAT IF!
What if I fuck all this up and end up back to square one?
What if I gained 1 stone, then 2 and then 10 and then BAM the next thing you know I'm on a reality show for food addicts locked up in a Melba Toast padded room with Frais Gois walls in the cell with Apricot Chutney drizzle oozing out of the light fittings.
In this delicious torture chamber I've had my mouth stapled shut so have to resort to snorting the delectable delicacies from the fuckin floor!
That's my dream house / décor BTW!
Look, I know it's controversial to love Frias Gois but it taste so good and let's face it, it's not as controversial as let's say, wearing Crocs.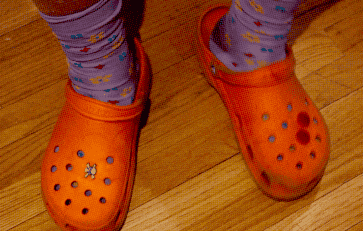 I've spoken to a number of my 'Post Fatty Crew' on Instagram (I do hope no one is offended by this label – If you are… Meh) and I'm aware this a common fear amongst the masses. But then again I've spoken to many of my friends that have never belonged anywhere near the 'Post Fatty Crew' who all share the same fears. Interesting hey?
OR JUST VERY LOGICAL.
Judging by my calculations, IFSO FACTO would conclude that I am now 100% a totally average person that simply wants to keep their weight in check.
Suddenly this epiphany seems LUDA LUDA LUDACRIIISS.
Why would my panic of an unhealthy diet / attitude towards food be any greater than yours just because I used to be fatter?
Why would I be more susceptible to weight gain anymore than you just because I used to be fatter?
It's that fear, that 'Yeah but I've been there before' fear that convinces you you're one Lamb Jamdani Hash away from getting crane lifted out of your gaff in front of a live TV audience.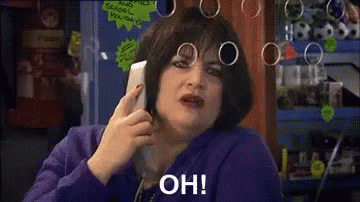 The reality is to maintain a healthy lifestyle and weight you must work for it. A constant steady stream of watching what you eat, exercise and moderation.
This rule applies to everyone it would appear.
This information relieves me. This information catapults me back to reality and out of my self-absorbed mind box where I am the only person on the planet concerned about weight gain.
So, with this new found enlightenment I shall enjoy myself with my 83 Calorie Chocolate Covered Rice Cake and I will not shame myself for enjoying a second one because GUESS WHAT!
I am going to walk up ALL the escalators steps at Kings Cross on my commute home from work and this my friends is what's known as BALANCE!
See, fuckin nailed it.
Moral of the story?
No one can escape the fat monster if we don't run away from him.
Endy fuckin Story (Scottish accent required)