So lots of fun things have been happening this last week.
Spent an ultimate LOL night at the hospital thanks to this acid reflux business that now seems ever present in my day to day life.
Normally an attack will last approximately 20 minutes. I pace around, guzzle Lansoprazole with Gaviscon and maybe stew in a hot bath for an hour or so whilst my muscles start to relax.
NORMALLY.
This time was a right hoot, 4 solid hours of torment. Pure agony. Now, I pride myself on having a pretty solid pain threshold. I once fell out of a shower cubicle and broke my leg before managing to get a flight from Switzerland dragging my club foot along for the ride. IM SO HARD.
But this, this was bull shit man. I tried to walk the pain off and almost fainted outside my flat before vomiting multiples times. And yes, Gaviscon does taste worse coming up than it does going down.
In A&E I was pushed through quite quickly which confirmed my initial thoughts, I was about to die.
FAREWELL CRUEL WORLD.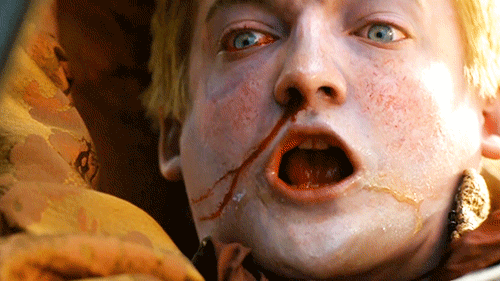 I had bloods taken, piss samples taken, pooh samples taken, abdominal x-rays, chest x-rays and an ECG for good measure.
I spent the foreseeable on a drip of meds to dull the pain and keep me alive. Slight Exaggeration.
After being told, in layman's terms that there is not set cure, only prevention I am now banned from Caffeine and a multitude of other lifelong fave's to keep the acid at bay.
Does this technique of cutting out every bit of happiness from my life work? Not always.
A cracker sent me to hell and back the other day. A fucking lowlife cracker.
Aside from that fresh hell I'm 2 lbs off a 7 Stone weight loss. I'm happy with that. Dead happy.
I'm happy my skin is not dripping off like water. Happy my tits don't touch my legs when I sit down. Happy I'm not bald. Happy I'm healthier. Happy I'm not dead via internal Acid Gang warfare.
Things could be worse.
I've bought my first 10kg Kettlebell this week and I feel like I potentially could be in the next series of Gladiators and of course after much deliberation I have decided my gladiator name would be…. Lathargica.
Maybe that's because it's Monday and I'm tired but it'd a fo'sho front runner so thus far.
Laters. x