I promise I won't bore you this week with my never ending acid woes bar the one very quick update that they are now referring me for potential Gall Bladder dramz. Fuck it, if it is my Gall Bladder causing so much beef they can just whip the fucker out and have done with it, right?
I'm like 100% chill about this. Let's move on.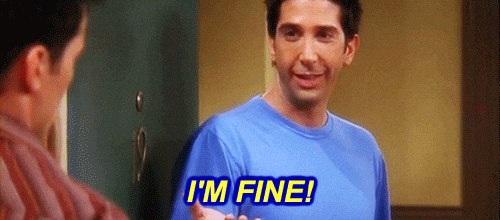 In other news I darted over the 7 stone LOST mile stone and have now exactly 2stone 13lbs left to lose to hit my target weight.
By Christmas (IF) I continue the way I have so far I should be bang on time to recreate the Mean Girls classic hit 'Jingle Bell Rock' in my soon to be purchased 'Slutty Santa' outfit.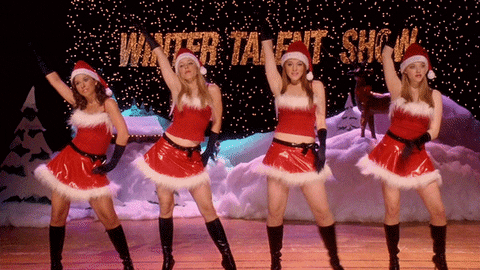 If all does not go to plan and instead I decide to blend up 294632032936749030 selection boxes and nail it in pints as opposed to my trusty Slender Blend I shall follow my option 2 route straight to Primark for a big fat Santa Onesy and spend the festive holidays with my belly hanging out like Waynetta Slob.
In fairness neither of these two options sound up my street but it's nice to have goals, gets me?
Speaking of goals, well more of a Bulls Eye target really… How much better is sex when your belly is out of the way? Legit man. I had no idea for so long I was being cock blocked by my own jelly.
Yes, I am aware this is 'TMI' but for all you post op readers out there, don't pretend you haven't been thinking the exact same thing as me you animals.
On a more wholesome note, can someone please for the love of god tell me when I'm going to be able to shit again like a real person? I'm guessing it's not OK to still rely on Laxatives once a week before I start walking like the hunchback of Notre Dame.
Something's got to give man, the struggle is very very real.
As always the positives out way the negatives. Yes my glasses are now far too big for my face but the silver lining is that I now have an excuse to buy new ones.
Yes my hair is still falling out but on a plus side it means Leigh doesn't peck my head when I drop £160 at the hairdressers instead of free styling my head off at home like a boss man.
Yes I can never pooh but on the plus side I NEVER POOH.
Like, ever.